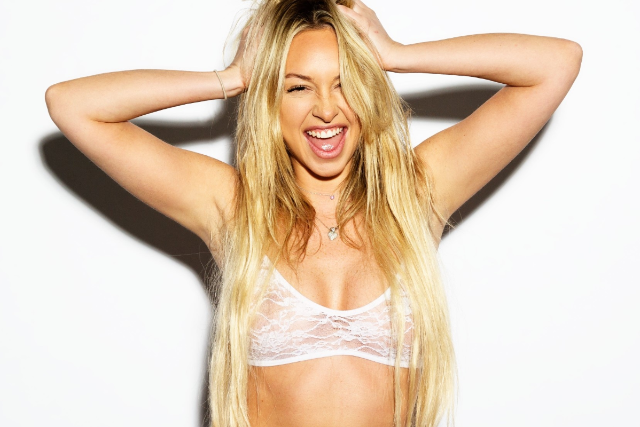 Corinne Olympios' Bio
Corinne Olympioswas the breakout star of Season 21 of The Bachelor. Her funny quotes and unconventional attitudes made her a hot topic not only with reality TV talk shows, gossip magazines, and blogs, but also male dominated outlets such as sports talk radio and even TheHoward Stern Show. She became such a popular and controversial contestant, The Ellen DeGeneres Show had her on before her elimination episode had even aired. And later that year, FHM Magazine listed Corinne as one of the sexiest 100 women in the world.

Post-Bachelor Franchise, Olympios has made waves in the fashion world with multiple successful releases of her Team Corn clothing line by Riot Society. She was able to hit the company's sales projections for the month within 24-hours of going live. Multiplesuccessful releases led to her becoming the face of the company's female-centric street-wear launch in 2018, dubbed Riot Girls.

In 2019, she signed on with a major production company to develop her podcast with the eventual goal of creating a Corinne hosted TV series. She also began performing at major comedy clubs in Los Angeles and will be headlining a comedy and speaking tour nationwide in the second half of 2020.