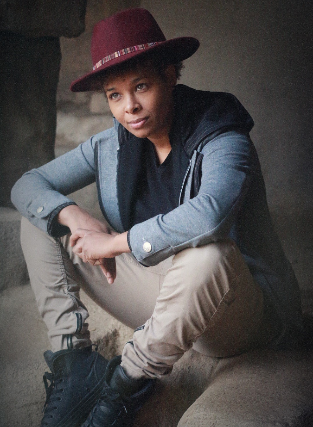 Chaunte Wayans 's Bio
Following in her family's legendary footsteps, Chaunté Wayans has proven that funny is in her genes. As humbled as she is to be a part of the family legacy, she proudly represents this new generation of Wayans' making it's mark in Hollywood.

Born in New York City and raised in New Jersey, Chaunté Wayans is more than her famous last name. "I've lived between two different worlds my entire life. I grew up with the famous last name, minus the lavish lifestyle." Chaunté blows away audiences with a unique ability to invite them into her unconventional life while being very relatable. Her comedy often revolves around her experiences as a lesbian and how it's helped her see both sides of a relationship, whether masculine or feminine. "My life is an open book." says Chaunté, "From growing up, trying to keep up with the famous last name and lifestyle, coming out of the closet, to battling and surviving the addiction to alcohol and drugs."

Since pursuing a career in stand up comedy Chaunté has toured nationally with Russell Peters, Katt Williams, David Alan Grier, and her uncles Marlon, Shawn, and Damon Wayans and has fulfilled a dream to perform at New York's famous Madison Square Garden numerous times.

Chaunté is a featured cast member on MTV's hit show Nick Cannon Presents: Wild 'N Out and was also featured on TLC's Trading Spaces. Most recently, Chaunté has appeared on Bounce TV's Off the Chain and NickToon's animated series ThugaBoo. She can be also seen on Katt Williams' special Kattpacalypse, films Hollywood Misconceptions and Dance Flick.

When she is not touring or filming, Chaunté likes to spend time volunteering by feeding the homeless, performing stand up at women's shelters, and giving speeches on bullying at high schools.