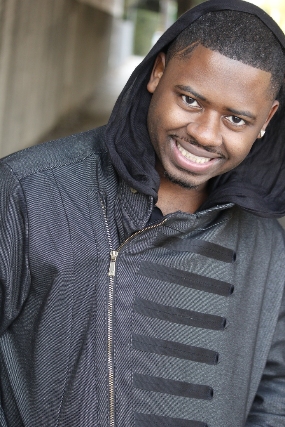 BT Kingsley's Bio
With a burgeoning career that already credits 12 years of professional stand up comedy to his resume, comedian / actor / writer / producer BT Kingsley, is making his creative presence and versatile talents known both on big and small screens and on comedy stages from Hollywood to NYC and around the world.

Kingsley's live stand up performances span the globe. In addition to his domestic appearances, he headlines shows internationally: from Europe to the Far East to the Middle East. He also tours top "A" rooms across the US as feature act for legendary urban stand up Don "DC" Curry.

In the world of film and television, the Northern California native has been equally busy. In 2014 he's starred in the feature film "Muslimah" and starred in, wrote and produced the feature "She Wins." Kingsley kicked it all off by starring in the dramatic short film "Joke Thief," which he also executive produced. On the small screen he starred in national TV commercials for Ford Motor Company and Skittles. In his spare time he wrote produced and starred in his first stand up comedy special.

Kingsley currently resides in Hollywood where he's developing new starring vehicles for himself, his showbiz friends and some of the top talents in the industry.