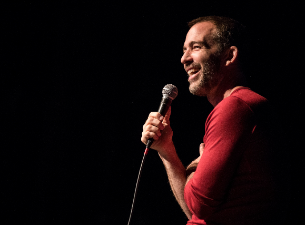 Bryan Callen's Bio
Bryan Callen is an actor, comedian, and podcaster. He is best known for his recurring role as "Coach Mellor" on ABC's Schooled and The Goldbergs and as one of the original cast members of MadTV. Callen has also appeared in TV and films including Kingdom, Hangover 1 & 2, Ride Along, Sex and the City, Old School, Entourage, Californication, and many more.

A veteran Headliner, Callen performs in theaters and comedy venues across the world. His third one-hour comedy special, "Complicated Apes", topped the iTunes charts upon its release in March 2019 and can be found on Amazon Prime.

Callen is known for being the co-host of the top-rated iTunes podcasts The Fighter and The Kid and Big & Hungry, as well as Conspiracy Social Club AKA Deep Waters, which can be found on Patreon.