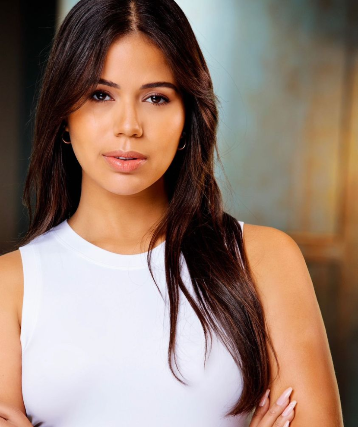 Bruna Portugal's Bio
Bruna Portugal is a Brazilian actress, comedian, writer & Christian whore! In her standup, Bruna shares the challenges of being bipolar and following the Christianism rules when black men are so hot. During the day she's a Christian, during the night she's a whore. Hallelujah!!!

Bruna worked on her comedy and improv skills with Suzanne Kent from The Groundlings, along with writing, producing, directing and acting in her own comedy content gathering over 15 million views across the internet. As a standup comedian, Bruna has performed all over California, was part of the NETFLIX IS A JOKE FESTIVAL and has shared stage with comedians like Tony Rock and Bill Burr. As an actress, Bruna always worked with comedy as well. In Brazil, Bruna worked in numerous projects with the biggest Brazilian Soap Opera's director, Wolf Maya, aside from going on tour with Theater plays all over the country, including the play 33 Variations Of Beethoven that won the Quality Art Awards of Best Musical Play in 2017. In America, Bruna is part of the main cast of Totally Studios TV, plus worked in multiple projects as feature and short films, new media productions and commercials. A blasphemous whore, bipolar ghost writer, sensitive gold digger and daughter of Christ, Bruna Portugal is the type who would rather go to hell than miss a joke!