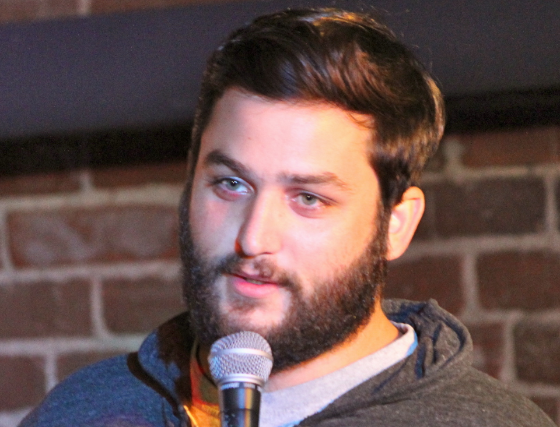 Billy Bonnell's Bio
Texas born and bred, Billy Bonnell can be seen on Adam Devine's House Party on COMEDY CENTRAL. Billy began his comedy career in San Diego after a decade in the US Navy. Since being named San Diego's funniest person in 2012, Billy has opened for Bill Burr, Craig Robinson, Doug Benson, Anthony Jeselnik, Joe Rogan, Jim Norton, Jeff Garlin, David Alan Grier, Nate Bargatze, Adam Devine and many more.

In 2016, Billy co-headlined Riot Festival in downtown LA alongside the best comics in the world. Currently Billy is based in LA and writing for Comedy Central's digital lab. He has been named a Fresh Face to watch by the Laugh Factory and is a regular guest on The Doug Loves Movies podcast, The Deathsquad Podcast with Brian Redban and Joe Rogan and Put Your Hands Together with Cameron Esposito.

Billy's is a co-founding member of The Tunguska Yacht Club, an online sketch group that has over 4 million views on YouTube and Funny or Die. His standup videos have been watched over 500,000 times by YouTube audiences.