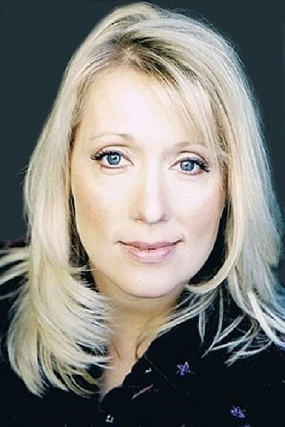 Antoinette Spolar's Bio
You probably know Antoinette best from her recurring role as "Antoinette" on HBO's " Curb Your Enthusiasm" for 8 seasons.

Other notable roles include: Guest Stars- with Martin Short on " Primetime Glick", " My Crazy Ex Girlfriend", "Friends" and " Shameless ."

Some film credits include: " American Wedding" and " Love Hurts" with Richard E. Grant.

Some Stage: "An Evening with Martin Short and Friends ( cast of sctv) at The Improv. The Groundlings and " The Beverly Winwood Actors Showcase" directed by Tony Sepulveda. ACME Comedy Theatre Main Co. Marcia in " The Real Brady Bunch" for The Soloway's.

Voices for animated Films and Tv include: "Puss in Boots" Sophia the First" Recurring on "Invader Zim" and Johnny Bravo" to name a few.

For the past 17 years Mom to daughter Lulu. Her best and favorite role yet!