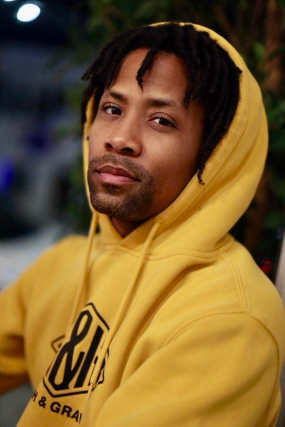 Antjuan Tobias' Bio
As an accomplished stand up comic, Antjuan Tobias has performed at comedy clubs throughout the United Staes and can be seen regularly performing all around Los Angeles. His great comedic timing has landed him lead spots on several national commercials starring opposite LeBron James, James Harden and Neil Patrick Harris.



Antjuan can be seen in the upcoming limited series for NBC's Peacock, Angelyne, alongside Emmy Rossum as Angelyne.

He can also be seen on ABC's Scandal starring opposite Tony Goldwyn, and LifeTime's Army Wives now streaming on Netflix. He has starred in several half hour comedy series: SOMEBODIES for BET, and MEET THE BROWNS for TBS.



Antjuan spends his spare time teaching theatre and comedy in marginjalized communities and youth detention centers with the Theatre of Hearts program.