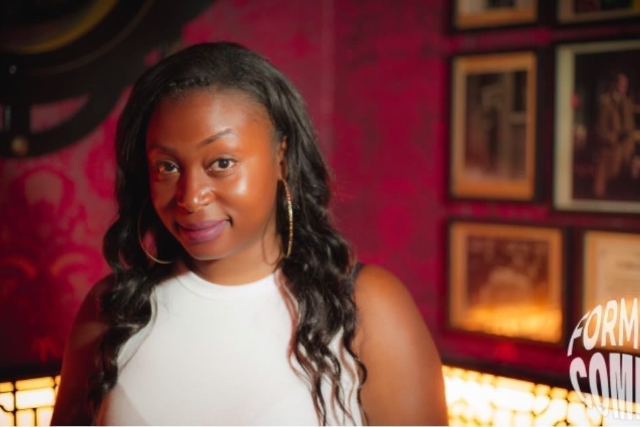 Angelica Mackey's Bio
As a native of the well known Virginia Beach,VA, Angelica Mackey grew up watching comedy. Famous stand-up comedians such as Eddie Murphy and Jamie Foxx provided the inspiration that later grew into a sincere motivation to become a stand-up comedian herself.

For the past three years Angelica Mackey, has taken that motivating drive of becoming a stand-up comedian into a full motion action plan that's signed, sealed and delivered.

Mackey has entertained diverse audiences at comedy clubs and colleges in Virginia and throughout the East Coast. One of her major accomplishments was achieved when she featured for Oscar-Winning Comedian Mo'Nique at Chuckles Comedy House in Memphis, Tennessee.

From the moment that Mackey walks through any door her character supersedes her as she brings charisma and highly energetic comedy that focuses on her personal experiences throughout her lifespan.