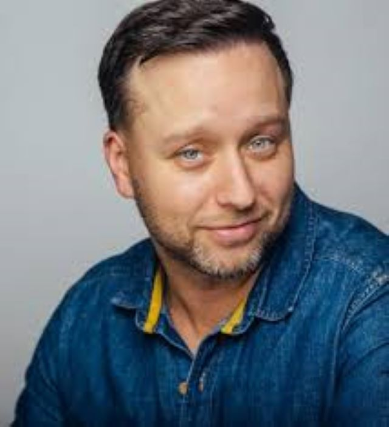 Andy Kozel's Bio
Andy Kozel is funny... plain and simple. His running commentary on daily observations, absurdities of his "peter pan" friendships, and his "tough luck guy" persona, have resulted in a windfall of bookings and mainstream attention for the young comedian/writer/actor.

Andy Kozel is one of the fastest rising, and most popular young stars on the LA comedy scene, Andy's boyish charm coupled with his sharp tongued wit, help make his humor unique. It's a style only someone with Andy's smooth comedic delivery can get away with.

Like many successful comics, Kozel began his career in college as a radio talk show host at the University of Illinois. Every morning on 107.1 "The Planet" in Champaign, Illinois, Andy skewered his guests and with his unusual observations on daily life, made more than his fair share of morning drive-timers spit up their morning coffee. By the time he turned 20, Andy's show climbed to become #1 in the market and the 18-24 demographic, beating out syndicated programs such as Bob and Tom and Mancow.

With a taste of success on his lips, Andy expanded his horizons and began to work-out at Second City in Chicago. When the laughs began coming in waves rather than spurts, Kozel decided it was time to try his luck with the big boys and moved to Los Angeles. He's been making audiences scream, ever since!

Andy can now regularly be seen at The Improvs, Laugh Factory, and Comedy Store in Los Angeles, and at comedy clubs around the country. His talents as a jokesmith have spawned a burgeoning career as a screenwriter and actor. He continues to entertain audiences on-stage on a regular basis.