Ms. Arkansas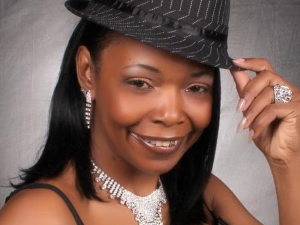 Bio
Comedian Actress Singer Promoter & Producer
Cynthia aka Ms. Arkansas
Lovely And Kind Heart Is What You Feel Once Graced By Her Presence
After Only Seconds Of Being Around Her Your Sadness Turns To Laughter And Tears Of Joy.
Born In Osceola Ark And Raised In A Small Town Blytheville, Ark Comedy Became Her Love After Being Inspired By Her Father.
Networking Active From 1992 - 2017 State To State And Some Roads Has Been Rougher Than Others.
Ms. Arkansas Now Live In California Were She Has Truly Put In Her Share Of Hard Work To Be Where She Is Today!
She Appeared On The Bill Cunningham Show 2013 Celebrities Uncovered On Oxygen 2014 SERCH With MC SERCH 2014 She's One Of The Finalist In The Bay Area Black Comedy Competition Finalist In The Auntie Clare's Comedy Competition Finalist In The SHAQ All Star Talent Search The Callywood Favorite Comic Award One Of The Main Characters In The Stage Play "The TRUTH" She Also Hosted And Sometime Headlined The American Me Comedy Show For Over 2yrs At The Ontario Improv