Chase Anthony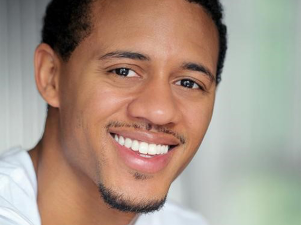 Performances
The Comedy Kickback with Chinedu Unaka, Chase Anthony, Fahim Anwar, Tahir Moore, Neel Nanda, Dave Helem, Brett Riley & more!
8:00 PM
Bio
Chase Anthony was born in Atlanta, GA, raised in Minneapolis, MN and moved to Los Angeles after college. Chase's style of comedy interjects a unique perspective on life, women and relationships.His insight into women comes from growing up with four sisters.But he also deals with some tough topics like, an absentee father and alcoholism. Sharing his experiences through humor affords him the opportunity to spread a positive message and make a difference.
For the last two years Chase has traveled the country opening for the legendary comedian Sinbad. As well as having a day job as an actor you have seen him in your favorite commercials or hit television shows like "Lethal Weapon" as well as "Gray's Anatomy". Look for him in the Award winning series "A Whole New Irving".Chase lives by the saying: "Let's Talk About It." The ability to communicate what is in your heart is where freedom really lies.