Bill Devlin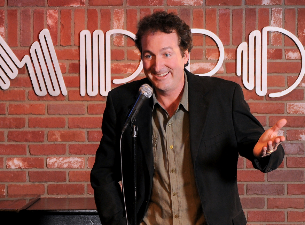 Performances
Comedy & Cocktails with Bill Devlin
8:00 PM
Bill Devlin's Comedy & Cocktails
8:00 PM
Bio
Bill Devlin (comedian, actor and writer) was born and raised in St. Paul Minnesota
He performs in his own monthly show.Comedy & Cocktails with Bill Devlinat the world famous Hollywood Improv. Devlin's show has featured comedy greats Chris Rock, Jerry Seinfeld, Margaret Cho and Drew Carey just to name a few.
His unique comedy style is routinely written about in theIrish Herald,The Irish NewsandThe Irish American Post.Did I mention he's Irish? Devlin has also been profiled on NBC'sToday in LAand onNational Public Radio.
He was commissioned to produce, write and host (before a live studio audience) his own TV talk/variety showThe Un-Invited Guests with Bill Devlin;which starredDevlin and comedy legend Dom Deluise.
Devlin has been in dozens of television commercials and has starred in several independent feature films including the cult comedy hitRectuma;which screened at the Cannes film festival.
He has worked with such film veterans as Faye Dunaway (Chinatown, Bonnie & Clyde), Sean Young (Blade Runner) and Ernie Hudson (Ghostbusters).