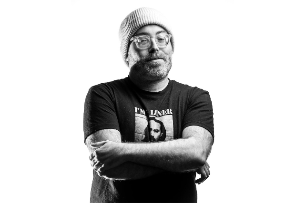 Josh Potter & Friends with Annie Lederman, Chase O'Donnell and Miranda Meadows
You missed it! This show has passed.
Josh Potter's Bio
Josh Potter began his career in the bowels of entertainment working in morning radio. It was his 15 years of broadcasting while performing stand-up at night, that would prepare him for his time on one of the biggest podcasts ever, Your Mom's House,with Tom Segura and Christina P. His time on YMH has spawned his own show "The Josh Potter Show" which finds itself with one of the most loyal fanbases amongst podcasts. Throughout his years rising through the ranks of stand up, Josh has worked with Bert Kreischer, Tom Segura, Mark Normand, and more.
Learn More