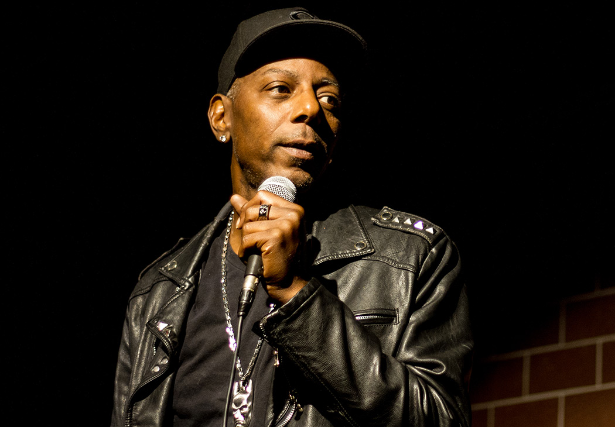 Michael 'Batman' Rhodes' Bio
Michael Batman Rhodes was raised in Southern California. Cerritos, California to be exact. His first performance happened on a dare from some employees who believed he was in the wrong career. He entered the state of Washington's version of "Last Comic Standing" and made it all the way to the semi- finals. His quick wit, ability to pull jokes off the top of his head, sarcastic delivery and knack of engaging the crowd, quickly winning over the judges and people in attendance. Making a name for himself in Washington, he made his way back to his hometown and started his career in earnest.

He is a student of comedy to nth degree. "You got to realize that there is always something to learn, otherwise you are just staying at the same level" His comedy is sarcastic and in your face, he navigates his way seamlessly from telling a hilarious story to navigating and engaging the crowd keeping them involved and laughing.

He has since performed regularly at the Comedy Store and has appeared at the Laugh Factory, Jon Lovitz Comedy Club, the Hollywood Improv, the Brea Improv, and the Ontario Improv.