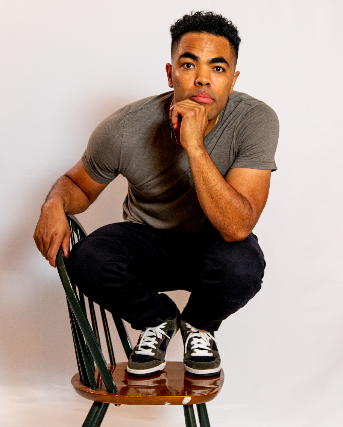 Mal Hall's Bio
Mal Hall is your best friend.

He's a comedian, from San Diego, the oldest of four, pizza lover, and he's a boob man.

Mal makes his home in Los Angeles and is currently one of the brightest up and coming comedians in the country. He has quickly evolved into a popular and successful college act, performing at hundreds of campuses across the country. Mal's conversational style, keen observations and cool delivery have proven to be greatly appreciated and well received by his audiences, both young and old.

Mal is a regular feature act for national headliners Alonzo Bodden and Anjelah Johnson, and can be found with them at clubs and theatres all across the country! A finalist of NBC's Standup For Diversity Showcase in 2009, Mal was a popular member of their nationwide college tour in 2010. In 2012 Mal shot his first television project for FuseTV as a correspondent on the hilarious clip show OffBeat.

Stand-up is Mal's primary passion, but he's working on a way to get paid to do the other love of his life, eating pizza! When he's not performing comedy, Mal plays basketball, cooks, plays video games (on the easy setting), goes to movies and continues to pursue his interests in acting, hosting and writing.

Mal can be seen on a monthly basis at his self produced comedy show in San Diego called Mal Hall present The Gaslamp Comedy Show at The Tipsy Crow.