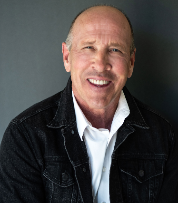 Jeff Allen Tour - "Are We There Yet"
You missed it! This show has passed.
Jeff Allen's Bio
Jeff Allen is in his fifth decade as a working comedian. You may have seen him on America's Got Talent, Dry Bar Comedy, HBO, Amazon Prime, Huckabee, Pureflix, Comedy Central, VH-1, Showtime, TBN, CBN, Family Net and numerous other television networks and Podcasts. He can be heard regularly on SiriusXM's comedy channels, also Pandora and Spotify. He has performed for our troops on aircraft carriers and ships in the Indian Ocean. Look for him and on the fastest growing comedy internet sensation, Dry Bar Comedy where Jeff has surpassed 300 million views on Facebook , YouTube and other channels. Jeff has also produced and starred in his own sitcom pilot for Castlerock Television and in the critically acclaimed films, "Apostles of Comedy." On his new tour filled with new material, Jeff Allen 2.0, Jeff's sidesplitting comedy drives home the humor in everyday family life, the ups and downs of marriage, the challenge of raising children, the bliss of the empty nest (followed by the unexpected returns to said nest) and the joys of being a grandparent. Audiences will immensely enjoy taking this journey with Jeff.
Learn More