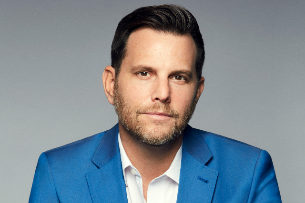 Dave Rubin in conversation with Douglas Murray
You missed it! This show has passed.
Dave Rubin's Bio
Dave Rubin is a talk show host, comedian, and TV personality. He is the host of The Rubin Report, a talk show about big ideas and free speech, heralded for it's politically incorrect and honest approach to discussing complex issues and current events. The show has garnered a huge fan base from across the world, by having honest conversations about important issues in a thoughtful and candid manner rarely seen in mainstream media. The show is a top political YouTube channel and leading political podcast on iTunes. In addition to his show, which has featured guests ranging from Richard Dawkins, Bob Saget, Ben Shapiro, and Roseanne Barr – Rubin started his career as a stand up comedian in 1998 and still performs around the country highlighting our increasingly polarized political landscape. Rubin was born in Brooklyn, raised in Syosset, Long Island and went to Binghampton University. He now resides in Miami.
Learn More