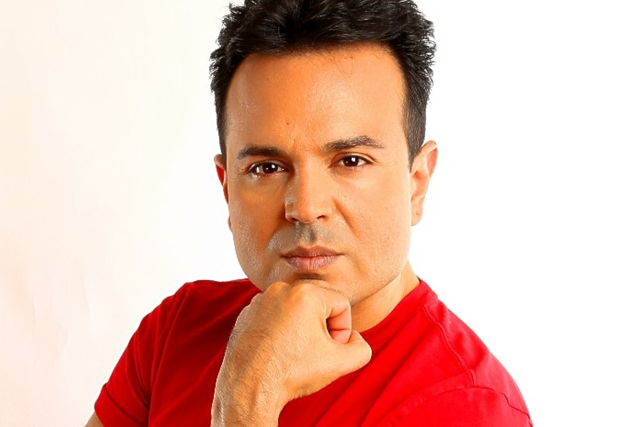 Sebastian Cetina's Bio
Sebastian Cetina is a uniquely gifted and talented Stand-Up Comedian Host Actor Producer and Impressionist who has proved over the last 21 years to be one of the funniest and most versatile comedians in America and is about to take the Entertainment world by storm. Over the last few years Sebastian's stock has risen to a new level and will no longer be a hidden gem. For example Sebastian headlines comedy clubs and colleges all over the U.S. and has also developed to be one of the most exciting and sought after hosts over the last 16 years and is now the New Host of Caliente Mondays at The World Famous Laugh Factory in Hollywood.



Sebastian has just finished filming and starring as the host of his very own Stand-Up Comedy series for Television titled "The XXXtreme Comedy Tour" and will showcase his many talents on stage. Sebastian will join George Lopez and Carlos Mencia as one of the few Latino's to Star in his own series. But Sebastian brings many more attributes and has a different style of comedy than the previously mentioned comedians. He will also be filming this year the next big Comedy Special "The Titans of Comedy!"



His numerous television appearances on stand-up comedy shows and film have

captivated audiences with his charisma presence and young leading man good looks on screen. Sebastian has had stand out performances on such shows as Que Locos Locos Comedy Jam Comic view and The Latino Laugh Festival. Also several appearances on hit radio shows and sports talk shows have showcased his diversity in entertainment with his personality & gift for impressions and characters. Add that to his High-energy Extremely Improvised Edgy Stand-Up Comedy performances that leave audiences dying of laughter gasping for air and wanting more. You will never see Sebastian do the exact same show twice.



Sebastian has hours of his very own comedy material and can do a 90 minute show entirely improvised with non-stop laughter interacting with the audience and mimicking and impersonating people on the drop of a dime. He makes sure every show is a unique experience! His strong stage presence and mass appeal are also his strength being able to perform clean shows for crowds of all ages genders and ethnicities.



Sebastian can perform in a church and the most rowdy club in the same night. Sebastian's comedy style has a blend of vintage Eddie Murphy (characters) Don Rickles (Loveable Insults) Robin Williams (Improv) Sam Kinison (relationships) & Andrew Dice Clay (Audience interaction). He is able to do 100's of different impersonations original characters and accents. There are no limits when it comes to race gender and age. He can do impressions of the hottest young pop stars and actors. That includes singers sports commentators boxers baseball basketball and football players rock stars Presidents political candidates talk show hosts and cartoon characters.



Sebastian Cetina is on his way to becoming a huge Television and Film star and muchmore. There is no doubt he is one of the next Breakthrough stars in the Business!