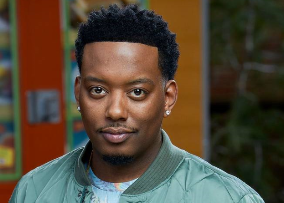 Chris Powell (Comedian CP)
You missed it! This show has passed.
Show Info
Chris "Comedian CP" Powell is currently in post-production on THE BUD GELLERSEN SHOW, a pilot he is starring in and created for Adult Swim. He is also recurring as "Ned" on the critically acclaimed Comedy Central series DETROITERS.

Prior to the entertainment business, CP was a rising advertising executive in Detroit. Since arriving in Los Angeles, CP has landed recurred on EMPIRE, performed on ALL DEF COMEDY (HBO), created and starred in the TBS pilot THE D, and hosted the MTV2 series WORLD STAR TV.