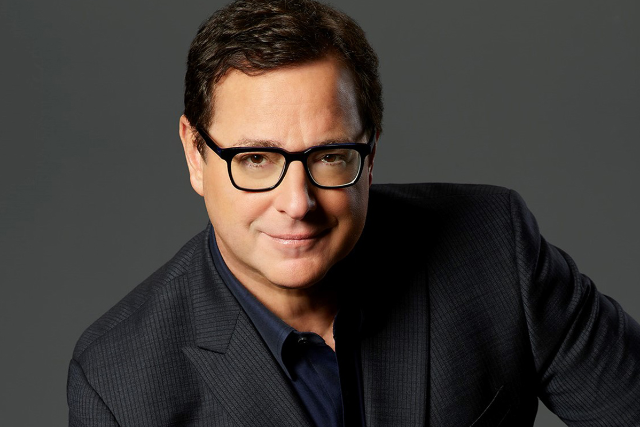 Bob Saget's Bio
Yes, Bob Saget has starred in many successful television shows, including two of the most family-friendly shows network TV has ever produced ("Full House" and "Americas Funniest Home Videos") but he's also an out of his mind, Grammy-nominated standup comedian for over thirty years. From his latest Amazon special, "Zero to Sixty," to his HBO special, "That Ain't Right" to his scene-stealing cameos in "Entourage," and "The Aristocrats," it's always effective as Saget embraces his mischievous side.



From directing MGM's cult favorite feature film "Dirty Work," to starring on Broadway in the Tony Award winning "The Drowsy Chaperone," Bob Saget shows no signs of stopping. Ever.



Bob's 2013 one-hour stand-up special, "That's What I'm Talkin' About," was nominated for a 2014 Grammy Award for Best Comedy Album and his book, DIRTY DADDY is a New York Times Best Seller. His successful six season run on the hit Netflix series, "Fuller House" ended in 2020, his independent film, "Benjamin," was released in 2019 and in April of 2020, Bob launched his podcast, "Bob Saget's Here For You," now at 100 episodes, featuring amazing guests, including: Tiffany Haddish, Bill Burr, Jason Sudeikis and Bob Newhart.



Last fall, Bob performed as Squiggly Monster on "The Masked Singer." In April, Bob wrapped shooting the dark comedy film, "Blue Iguana," in the Cayman Islands. And in May, Bob returned to Ohio to perform on the Dave Chappelle and Friends shows after making his first appearance last September.



Bob is overjoyed to be back on his stand-up tour with a new hour plus of material with dates scheduled all over North America, happening right now.



For more on Bob visit www.BobSaget.com and follow Bob on Twitter, Instagram, Facebook and TikTok.