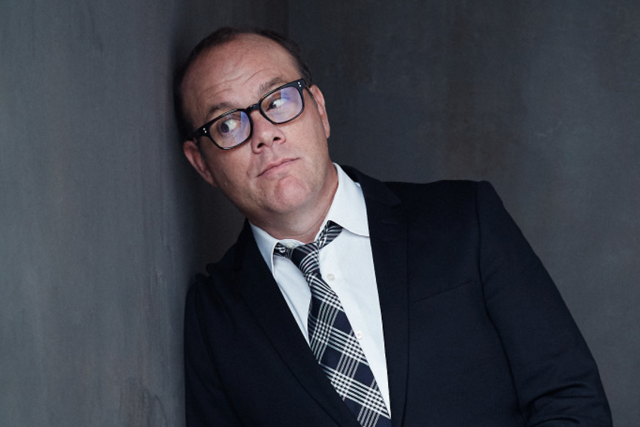 Tom Papa's Bio
Tom is a veteran stand up comedian whose clean but cutting comedy has earned the respect of both his peers and the public alike. He has recorded several specials for Comedy Central the most recent of which 'Tom Papa Live in New York City' was directed by Rob Zombie. As a frequent guest on television Papa has made numerous appearances on the "Tonight Show with Jay Leno " "Late Night with Conan O'Brien" and "Late Show with David Letterman."

Tom is also the host of the hit Sirius/XM show 'Come to Papa' that airs on channel 99. Some of Tom's guests have included Mel Brooks Ray Romano Carl Reiner and Jerry Seinfeld.

Tom starred alongside Michael Douglas and Matt Damon in "Behind the Candelabra" which aired on HBO. He also starred opposite Matt Damon in the Steven Soderbergh film "The Informant " and stars opposite Paul Giamatti in the animated feature "The Haunted World of El Super Beasto " as the voice of El Super Beasto. He additionally had a voiceover role in the DreamWorks animated feature "Bee Movie" and also was a writer on the project. Among his other big screen credits are the films "Analyze That" opposite Robert DeNiro and "Comedian."

Tom splits his time between Los Angeles and New York with his wife and family.