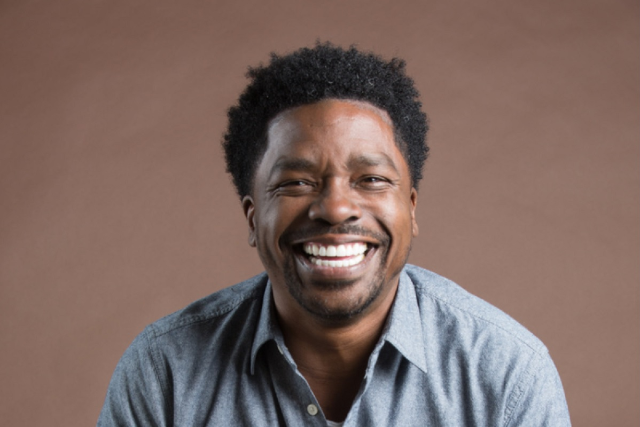 George Willborn's Bio
George Vernon Willborn II (January 8) is a Chicago native who got his big break as the house MC at All Jokes Aside in 1992. All Jokes Aside WAS Chicago's first primarily African American comedy club. He shared the stage and befriended comedy greats like Jamie Foxx, Bernie Mac and Steve Harvey, just to name a few. During his seven-year stint at All Jokes Aside, George became widely known as... The Stress Reliever!! George went on to perform on many comedy tours, national stage plays and currently, a plethora of Funny Bones and Improvs across the country. In 2015, George landed a supporting role in Spike Lee's "Chi-raq"

George's radio career was birthed in 1996 on Clear Channel's WVAZ V103 – The Mond Squad – John, Bonnie and George (1996-2006)! In the upcoming years, during 2006 – 2008, George commuted from Chicago to DC as co-hosts on both Michael Baisden Show (2006-2013) in the afternoon and in the morning on The Real DC Morning Show, WHUR (2006-2008). George then went back to his roots and was a co-host on the nationally syndicated, Doug Banks Show, WVAZ V103 from 2pm – 6pm CST, where he helped take the number 1 spot in afternoons. Most recently, George had teamed back up with Michael Baisden as the co-host of the syndicated "Michael Baisden Show" (January 2017-December 2018).