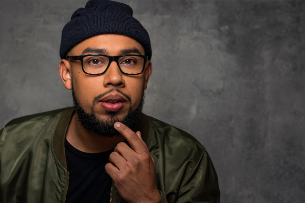 Jesus Trejo: En Español
You missed it! This show has passed.
Jesus Trejo's Bio
Jesus Trejo is one of the fastest rising names in the stand-up comedy scene. Born and raised in Long Beach, Trejo recently had his first hour stand-up special STAY AT HOME SON debut on Showtime. He can be seen recurring as the role of Mr. Trujillo on the Netflix series MR. IGLESIAS, and in roles on ALONE TOGETHER (Freeform) and TEACHERS (TV Land). Jesus is also the host of Tacos Con Todo, the newest web series from Complex/First We Feast (HOT ONES) in which he navigates the LA taco scene with celebrity guests. Jesus was named a Variety Top 10 Comic to watch at JFL in 2017, and is a paid regular at the Comedy Store in Los Angeles.
Learn More