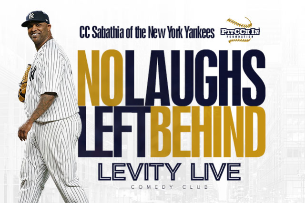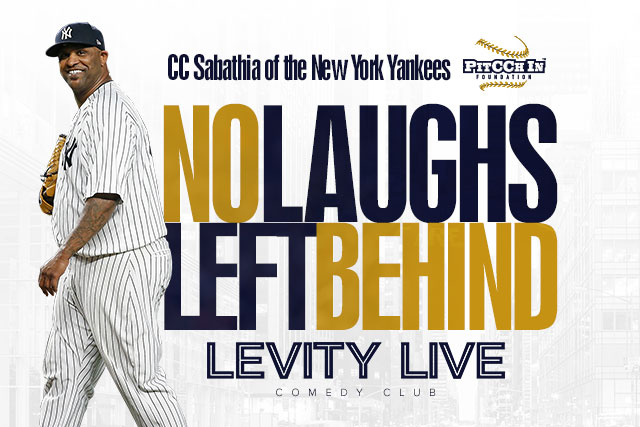 "No Laughs Left Behind" Pitcch In Foundation Fundraiser with CC Sabathia
You missed it! This show has passed.
Show Info
New York Yankees CC Sabathia and his PitCCh In Foundation presents NO LAUGHS LEFT BEHIND Fundraising Comedy Event. Tuesday 9.18.18
at 8 PM. Doors open 6:30 PM. The event is hosted by Comedian A.G. White. Tickets start at $52. There is also VIP Seating • Booth Seating Available as well. This is a fundraising event, ALL PROCEEDS SUPPORT THE PITCCH IN FOUNDATION which go to enriching lives of inner city youth. Tickets on sale now. Call Levity Live Box Office (845) 353-5400 or online at ticketweb.com. SEE YOU ALL HERE!