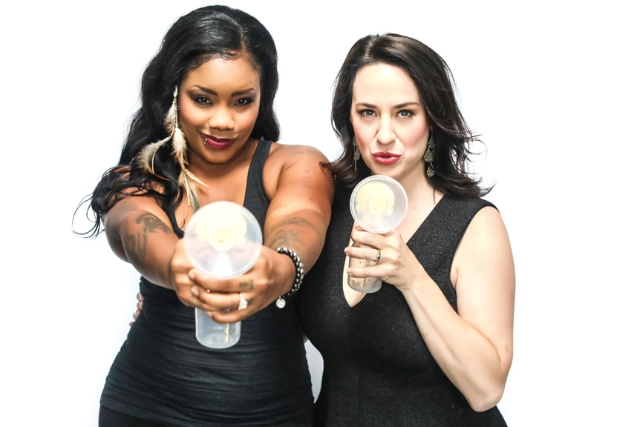 The Pump and Dump's Bio
Moms! Gather your #BandOfMothers and plan a night out of the house, for once. The Original Moms' Night Out that has swept the nation is finally in your hometown for one night only! Join The Pump and Dump Show's hilarious new cast Angela Peel and Molly Kirk for a laugh-out-loud and cathartic multi-media evening filled with all-original music, comedy, games, prizes, commiseration and validation.

As seen on Today, People and Parents Magazine, The Pump and Dump Show is the perfect escape for every type of mom. Gather your BREEDER besties and treat yourselves to a well-deserved night out! (*BONUS: you'll be home to those babies by 10pm. We get you.)

You work hard, mama. It's time you had a kid-free break and some belly laughs. And nobody touching your boobs.You've earned it!

What The Pump and Dump Show's #BandOfMothers are saying on social:

"The Pump and Dump Show is basically the best thing you can do for yourself as a mom. It's therapy and wine and laughs and a lifeline all rolled into one."

"Saw your show last night and I have to say it changed my life. You moms are amazing and the deeper message your share is bigger than amazing. Thank you so much!"

"A much needed night out with my girls and a much needed reminder that solidarity is key to surviving motherhood. You are hilarious!"

"A mom from the audience got up and said it's been a year and a half since she had a night out. That's when I fell in love with The Pump and Dump girls who gave that mom a reason to get out and laugh her face off because we all need that. I loved that they were using humor to bring so many women together... They are legit."