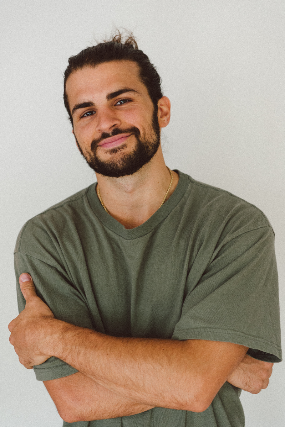 Eric D'Alessandro's Bio
New York native Eric D'Alessandro has always found his place in the spotlight. His passion for comedy is equally credited to his creative mindset, as well as his big Italian-American family which inspires his raw comedic sketches and uncensored, relatable rhetoric.

Having grown up with a camera in his hand, Eric created a YouTube channel where he developed his comedic skills from a young age. Through his sketches which feature original characters like "Maria Marie," as well as impressions of celebrities like Drake and comedic covers of popular songs, his YouTube platform helped Eric build a loyal fanbase. The millions of views on his videos laid the groundwork for Eric to gain over 170k followers on Instagram. Through social media, Eric is able to share original, timely and relatable content for the everyday American. His recent video "Mask Off Remix (Walmart Diss)" has gone viral gaining over 16 million views across all his platforms. Due to the success of this video, Forbes featured Eric in an article about his comedy and ability to connect with fans online as well as on stage.



Eric has sold out most of the shows he has headlined, including the Borgata in Atlantic City, 1,300 seats at New Jersey's iPlay America and the famous 1,800 seat St. George Theater in Staten Island, NY. Eric will be recording his first stand up special in NY this fall (2021). He has been featured on multiple podcasts and TV shows. He has toured up and down the east coast, in addition to shows in Canada and Las Vegas. Most notably, Eric was featured in the 2016 drama/mystery movie Nerve, alongside Emma Roberts and Dave Franco, in part because the film's directors added him to the script after seeing his viral videos.