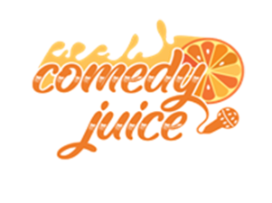 Comedy Juice, Sammy Obeid, Jenny Zigrino, Omid Singh, Deric Poston, Mateen Stewart
You missed it! This show has passed.
Omid Singh's Bio
Omid Singh is a nationally touring stand-up comedian based in Los Angeles, CA. He can be seen in comedy clubs across the country, featuring for comedians Maz Jobrani and Brad Garrett. Since 2010, Omid has performed at over 100 colleges, and made his acting debut as a terrorist in the Academy-Award winning film for Best Picture, Argo, which finally made his immigrant parents proud. Singh is a multicultural comedian—half-Indian, half Persian—who grew up internationally, living in over a dozen different cities across three continents. From the suburbs of Orange County to Texas to Dubai, his unique upbringing (and rapidly growing facial hair) has influenced his comedy, making him a diverse performer who enjoys connecting with every type of audience.
Learn More