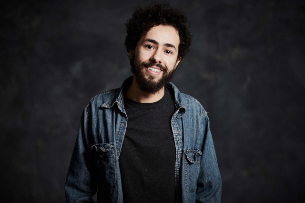 At the Lab: Ramy Youssef
You missed it! This show has passed.
Ramy Youssef's Bio
Ramy Youssef is a comedian from New Jersey. He has a reoccurring role on season three of USA's MR. ROBOT and will appear in Gus Van Sant's DON'T WORRY. He was selected for COMEDY CENTRAL'S UP NEXT 2017 and JUST FOR LAUGH'S: NEW FACES OF COMEDY. He made his late night standup debut on THE LATE SHOW W/ STEPHEN COLBERT. Ramy is currently developing an original pilot for the Emmy-award winning streaming service Hulu.
Learn More