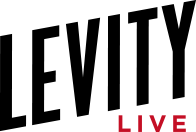 A Message About the Coronavirus
We love to make you laugh in our venues across the country, but we recognize that the current global health situation is no joking matter.
Like you, we have been monitoring the spread of Coronavirus Disease 2019 (COVID-19) and how it is impacting our world. For Levity Live and the historic Improv brand, that means assessing how it affects our employees, guests, comedians, and the communities we serve and entertain. While we have already implemented serious operational precautions and intensified sanitization practices to safeguard everyone, it has become necessary to make more extreme adjustments to our business and operations in order to do our part and help reduce opportunities for exposure. We are strictly following the recommendations and professional advice of state and local public health departments and the Centers for Disease Control and Prevention. From now until the end of March, our owned and operated live comedy venues will take an intermission. While some events will unfortunately need to be canceled, we are currently focused on working with artists and promoters to determine how best to reschedule each event for your enjoyment. As you can imagine, this takes time, so we truly appreciate your patience and understanding as we navigate this new territory.
While our comedy showrooms are offline for the next few weeks, we will keep the comedy conversation going online across our social media channels. Tune in for some laughs and surprises.
Our mindset of bringing a little levity to the world has never been more important than at this point in time. We will continue to take the lead in the comedy space, bringing you the top stars of today and unveiling the brightest stars of tomorrow. We will continue to protect and enable free speech, on stage and off. We will continue to embrace community, connecting individuals through the international language of laughter.
We take pride in serving our communities and cannot wait to see you again!
For more information and best practices on ways to keep you and your family safe during this time, please visit the sites below:
Centers for Disease Control and Prevention
World Health Organization
Ticketing FAQ
An event that I had tickets to has been cancelled, what happens next?
All ticket buyers that purchased using a credit card will have that card automatically refunded. It typically takes about 5-7 days for the funds to be returned to your card. Given the current state of events, this may be delayed. Unfortunately, there is nothing Levity Live can do to expedite this process once the refund is processed in TicketWeb.
For those who purchased tickets using cash, refunds will need to be obtained at the venue box office.
An event I had tickets to has postponed to a later date but I'm not sure I'll be able to attend;can I get a refund?
Yes. If you purchased tickets with a credit card, please email info@ticketweb.com. Please be sure to include your name and order number in the body of the email.You must contact TicketWeb at least 24 hours prior to the postponed event date for a refund to be issued. Once TicketWeb confirmed the refund has been processed, it typically takes about 5-7 days for the funds to be returned to your card.
For those who purchased tickets using cash, refunds will need to be obtained at the venue box office.
An event I have tickets to has postponed to a later date and I still want to attend; will I need to exchange my tickets for the new date?
If you are a ticket holder to a postponed event, your tickets will be valid for the rescheduled date. There is no need to exchange tickets.
I have tickets for an event that is still currently on as originally scheduled but given recent events, I think it may end up being cancelled or postponed. How will I be notified?
If you are the account holder, you will receive an email if an event is cancelled or postponed. You can also check out the individual venue websites or social media channels for the most up-to-date info regarding event schedules.
How can I reach TicketWeb directly?
As The COVID-19 situation continues to evolve, TicketWeb has temporarily suspended in-person operations at their call center. Customer Care can be still be reached via email at info@ticketweb.com.