Vir Das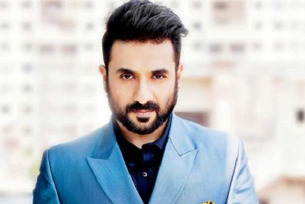 Bio
Vir Das was recently honored by Variety as one of their annual "Top 10 Comics to Watch" and just sold a television show to Hulu that he created and stars in based on his original idea. As the biggest English speaking comedian in India, one who has cemented himself as one of the country's top stand-ups, actors, writers, musicians, and festival producers, he is now making impact globally, which was kicked off by his Netflix Original special "Abroad Understanding," which intercuts between a stadium in India and a club in New York.
Vir climbed the ranks of the Bollywood elite in various films such as BadMaash Company, Delhi Belly, and Revolver Rani to become their country's version of Ben Stiller or Adam Sandler: a leading man with impenetrable comedic chops. The Hollywood Reporter has said, "Das Exhibits a deft comic timing and a winning vulnerability" and extolled his "sparkling comic performance."
Through his various tours, including The History of Comedy and Battle of the Sexes, he has sold over half a million tickets as a stand up. While he has spent his formative years in India, his comedy and point of view is accessible and relatable to a mainstream audience and he has infiltrated the United States and the rest of the world with his unique point-of-view. He has sold thousands of tickets in the US, recently concluded sold-out runs in Australia and at London's prestigious Soho Theatre. He has also been featured at the Edinburgh Fringe Festival as well as the Montreal Just For Laughs comedy festival and made his stand-up television debut onConan.