Ladygang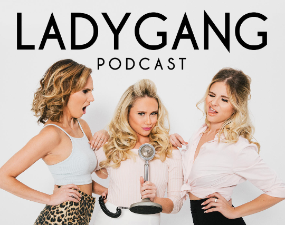 Performances
Off the Vine Live! with Kaitlyn Bristowe (w/ Special Guests: the Ladygang)
8:00 PM
Bio
"LADYGANG" IS A CELEBRITY DRIVEN PODCAST FROM THE MINDS AND MOUTHS OF KELTIE KNIGHT, JAC VANEK AND BECCA TOBIN. INSPIRED BY THEIR BOTTOMLESS MIMOSA BRUNCHES, EACH WEEK A CELEBRITY GUEST JOINS THE GIRLS FOR A RAW, HONEST AND HILARIOUS LOOK AT WHAT LIFE ISREALLYLIKE UNDER THE BRIGHT LIGHTS OF HOLLYWOOD.GUESTS WILL HELP THE GIRL GANG ANSWER LIFE'S BURNING QUESTIONS FROM LISTENERS IN #ASKTHELADYGANG AND SHARE THEIR OWN UNAPOLOGETIC STORIES ABOUT STUMBLING THROUGH WOMANHOOD.
Keltie is an Emmy-nominated tv personality and Entertainment Tonight correspondent.
Becca is an actress and singer, who co-starred on the hit show Glee.
Jac is an entrepreneur, fashion designer, and fashion and music influencer.