Jason Stuart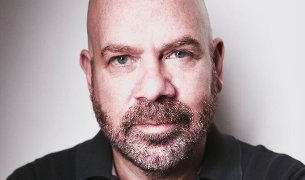 Bio
When you think one of the most prolific character actors, who's also an outrageous openly gay stand-up comedian, one name comes to mind….Jason Stuart. Stuart has been making people laugh out loud with "Gay Don Rickles" performances all over the country since coming out in 1993. He has accomplished what few other gay comics have ever achieved: brutal honesty with humor in a world that's not always kind. Not only is Stuart an all-out crowd pleaser, but he transcends the boundaries of race, gender and sexual orientation with his edgy comedic style. Stuart's material about his experiences as a single Jewish gay man living in Hollywood is original, cutting edge and just plain funny!
Although his semi-celebrity came via stand-up, Stuart is also well-known for his work as an actor playing gay & straight roles on over forty popular television shows. Stuart has wowed audiences on the TV screen with guest roles in hits such shows asSleepy Hollow, Entourage, The Closer, Will & Grace,George Lopez,Everybody Hates Chris,House,It's Always Sunny in PhiladelphiaandCharmed, to name a few. He is best known playing "Dr. Thomas", the gay family therapist onMy Wife and Kids.
As an actor his first love, Jason has a major role in the historic bio picBirth Of A Nationfrom filmmaker & star Nate Parker opposite Armie Hammer. Jason has been to Sundance with the hit comedy, Sean Bakers'Tangerine, executiveproduced by Jay & Mark Duplass. Also the Spirit award nominated dramaLove Is Strangefrom Ira Sacks, starring John Lithgow, Alfred Molina and Marsia Tomei. Hitting the festival circuit withBaby StepsandHush Up Sweet Charlotte?
Stuart has performed at all of the top comedy clubs & comedy festivals and hundreds of gay events & prides, colleges & universities, and even on Broadway. Since Stuart makes such a strong connection with his audience, he is in high demand by corporate programs with his lecture,Coming Out In Hollywood, on being openly gay in the workplace. He made appearances on,One Night Stand-Up, Wisecrack & Comics Unleashed. Stuart released his stand-up comedy CD,Gay Comedy Without A Dresswith the new hit mini CDI'm The Daddy And I Have Candy. In addition to that, his stand-up comedy special,Making It To The Middle.
As a character actor, filmmakers say his talent is a cross between the depth ofPaul Giamatti, the comedy timing ofAlan Arkinand the quirkiness ofSteve Buscemi. He has worked with heavy hittersGeorge Clooney, Faye Dunaway, Angelina Jolie, Damon Wayans, Drew Carey, George Lopez, David Spadeand evenArnold Schwarzenegger. Stuart was featured in the comedy hitA Day Without a Mexican, the cult hit Bearcity 2: The Proposaland the HBO award winning dramaGia. Among the big studio pictures he appeared in,Kindergarten CopandVegas Vacationare favorites among TV fans.
Stuart has become a major player in the independent film world after being nominated for a Gay International Film Award for best supporting actor inCoffee Date. Proving that he is more than just an actor and comedian, Stuart also produced and starred in his own totally improvised independent film10 Attitudesand directed & stars in the award winning web- seriesMentorwithAlexandra Paul & Paul Elia.
Stuart uses his talents as an openly gay actor and comedian to support the community by performing at countless benefits for issues from AIDS to the homeless. He is the National Co-Chairman of the first everSAG / AFTRA,LGBT Committee, and also chaired the comedy shows forLifeworks MentoringProgram for 8 years. He currently fosters and mentors youth.
His groundbreaking stand up comedy and his versatility as an actor make his career an amazing ride.