Curtis Cook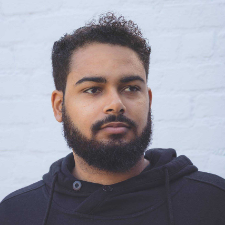 Performances
The Writers of the Jim Jefferies Show
7:00 PM
Bio
Curtis Cook is a standup comedian and writer that currently writes on Jim Jeffries Show for Comedy Central. The network also named him part of their "Up Next" group for 2017. Originally from Portland, his "politely militant" stand-up made him a fan favorite in the city's burgeoning comedy scene.
The Portland Mercury praised his "sleepy, slam poetry-style delivery and seriously clever material about sex and race," and readers of Willamette Week (Portland's largest
weekly publication) voted him one of 2014's "Funniest Five Comics."
In addition to performing stand-up, he recently shot The TV Show Show for VICELAND and hosts the semi-kinda-biweekly podcast Black by Popular Demand. Curtis has appeared at Bridgetown Comedy Festival, SF Sketchfest, and Big Sky Comedy Festival.