Big Boy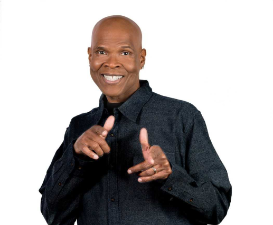 Performances
Big Boy's Comedy Showcase
7:30 PM
Big Boy's Comedy Showcase
9:45 PM
Big Boy's Comedy Showcase
7:00 PM
Big Boy's Comedy Showcase
9:30 PM
Bio
Big Boy, The Voice of LA, is the host of Big Boy's Neighborhood on Real 923 in Los Angeles. He has dominated the ratings in all of the timeslots he has occupied ever since he first started his career in radio, from nights, afternoons, and now mornings. His radio show and brand has continued to grow and is now airing in nationwide syndication with iHeartMedia on Big Boy Radio Network. The #1 rated morning show has led the industry to recognize Big Boy by inducting him into the National Radio Hall of Fame in 2015. He has been named Personality of the Year four times from the Radio Music Awards, and the same honor eight times from Radio and Records magazine. The National Association of Broadcasters has also recognized Big Boy's exceptional talent with the Marconi Award, a very rare three times.
Big Boy has made numerous cameos in movies such as Andy Samberg's POPSTAR: Never Stop Never Stopping, Adam Sandler's The Longest Yard, Charlie's Angels 2, and co-starred in Deuce Bigelow: Male Gigolo. He has been featured on several television shows – a recurring role on CBS's The Talk, Love and Hip Hop, Kevin Hart's Real Husbands of Hollywood, and HBO's Entourage. He has debuted his own radio station in the wildly successful Grand Theft Auto 5 video game, and has also launched his YouTube channel, Big Boy TV, where viewers can watch all of his full interview videos and hilarious bonus content that he creates with his guests. Big Boy's personal biography, "An XL Life: Staying Big at Half the Size" is available nationwide and speaks to the difficulties associated with his dramatic weight loss surgery.
Big Boy is a philanthropic advocate for Together In His Arms, which is a non-profit organization that assists families who face the unimaginable journey of coping with the loss of a child.
(Social Media: @bigbizole on Snapchat, @BigBoy on all other platforms)