Amy Ashton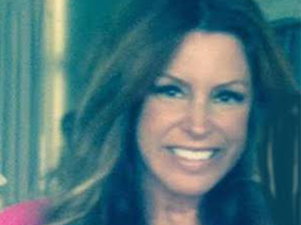 Performances
Laugh2EndAlz, benefiting the Alzheimer's Association
7:30 PM
Bio
Amy Ashton wrote for the late Joan Rivers on E! Fashion Police who says, "Amy Ashton is RARE, talented, funny and beautiful. She has been on HBO, Comedy Central and reoccurs on the Talk Show circuit, NBC, FOX, Morning Show, Fox's Bethenny as a Come/Relationship Expert. She has sold several TV Shows she Created and Executive Produced on the E! channel as well as others. Amy says, "She's finally turned into the man she always wanted to marry, only with hair." She currently has a Talk Show in development based on her book, she wrote, " How To Score With A Girl, by A Girl."
When she is not producing TV or performing at the local Major clubs in LA, she makes a living doing stand up. She just finished performing to sold-out shows in Vegas, The Three Hysterical Broads show with Wendy Liebman and Tammy Pescatelli. She usually performs solo headlining around the world mostly for Corporate and Fortune 500 Companies. She uses her disarming lethal, smack in the face jokes per second and intertwines her empowering #HBB (Happy Busy Billionaire) brand in her repertoire for a first part Stand up and second half Talk Show format encourage keeping a high spirit and keep things exciting and fun.
This bigger than life modest Talent finds it easy to adapt to tailoring material for any function. Whether she's speaking her humor on pop culture, current affairs, politics, excelling in the workplace, getting over an ex or loss, overcoming a dysfunctional family,( her critical, Jewish Mom #Glenda who always brings her down a notch is a favorite), inspiring #HBB Life coaching or just simply dealing with relatable everyday life experiences, you are sure to have a FUN, FUN MEMORABLE, REJUVENATING event!
"A latte with 10 shots!"
"Authentic, Empowering & Hilarious" – As featured on the cover of the Sunday LA Times!