Kelsey Cook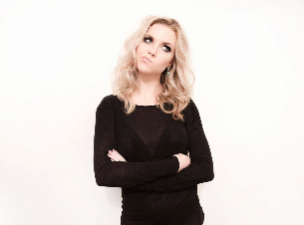 Kelsey Cook is the daughter of an International Yo-Yo Champion and a Professional Foosball player, which made for a humor-filled life at a young age.
Kelsey has spent the last two years touring 50+ dates all over the country with Jim Norton. She splits her time between Los Angeles and New York where she is a paid regular at The Comedy Cellar, The Stand, Gotham Comedy Club, New York Comedy Club and The Laugh Factory. She regularly appears as a guest on the Jim and Sam Show on Sirius.
Kelsey has a diverse skill set as a stand up comedian, beauty blogger and host. Her podcast, Cook'd, is at 150+ episodes and has featured guests like: Jim Norton, Bob Saget, Roy Wood Jr., Rory Scovel and many more. When Kelsey isn't doing stand up, she is a probably at a local bar, hustling people who don't know she is a World Champion foosball player.
Kelsey will make her Comedy Central debut this Fall on "This Is Not Happening." Her other television appearances include AXS TV Presents Gotham Comedy Live (2016), "Laughs" on FOX, "Uproarious" on FUSE (2016), and "Greatest Party Story Ever" on MTV (2016).