Jesus Trejo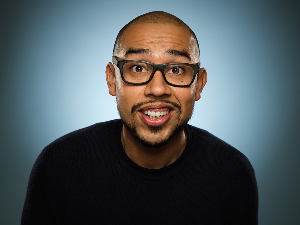 Jesus Trejo Bio
A native of Long Beach CA Jesus Trejo has been described as one of funniest young comics to look out for.
His high-energy performance is a fusion of characters storytelling and physical comedy that paint a picture from within the world he grew up. Jesus's work ethic has earned him spots opening for the likes of: Steve Trevino Pauly Shore Steve Byrne and Russell Peters.
Jesus recently landed a reoccurring role as "Javier" on the new TBS sitcom titled "Sullivan & Son" Staring Steve Byrne and produced by Vince Vaughn/ Peter Billingsley-- Currently on It's 2nd Season !
Follow Jesus Trejo!
Twitter: @JesusTrejo
Facebook: facebook.com/JesusTrejoComedy
Instagram: @jesustrejo1

Events
Definitely Not Star Search with Andrew Delman, Mike Falzone & more
10:00 PM