Helen Hong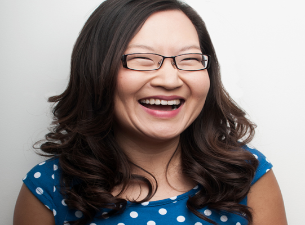 Helen Hong is a comedian who has performed on Last Call with Carson Daly, The Arsenio Hall Show, Gotham Comedy Live and Comics Unleashed with Byron Allen. She is a regular panelist on Wait Wait Don't Tell Me, the NPR news quiz. Helen was featured in the Coen Brothers' film Inside Llewyn Davis, and is a recurring character in two series, The Thundermans on Nickelodeon and Blunt Talk on Starz. Helen has also had roles on Parks and Recreation, Pretty Little Liars, New Girl, Scream Queens, and Inside Amy Schumer. She's so not gluten-free.
Events
KFAM Presents: Laugh for the Kids with Michael Yo, Jenny Yang & more!
8:00 PM
Tonight at The Improv w/ Kurt Metzger, Donnell Rawlings, Carol Leifer & more!
7:30 PM